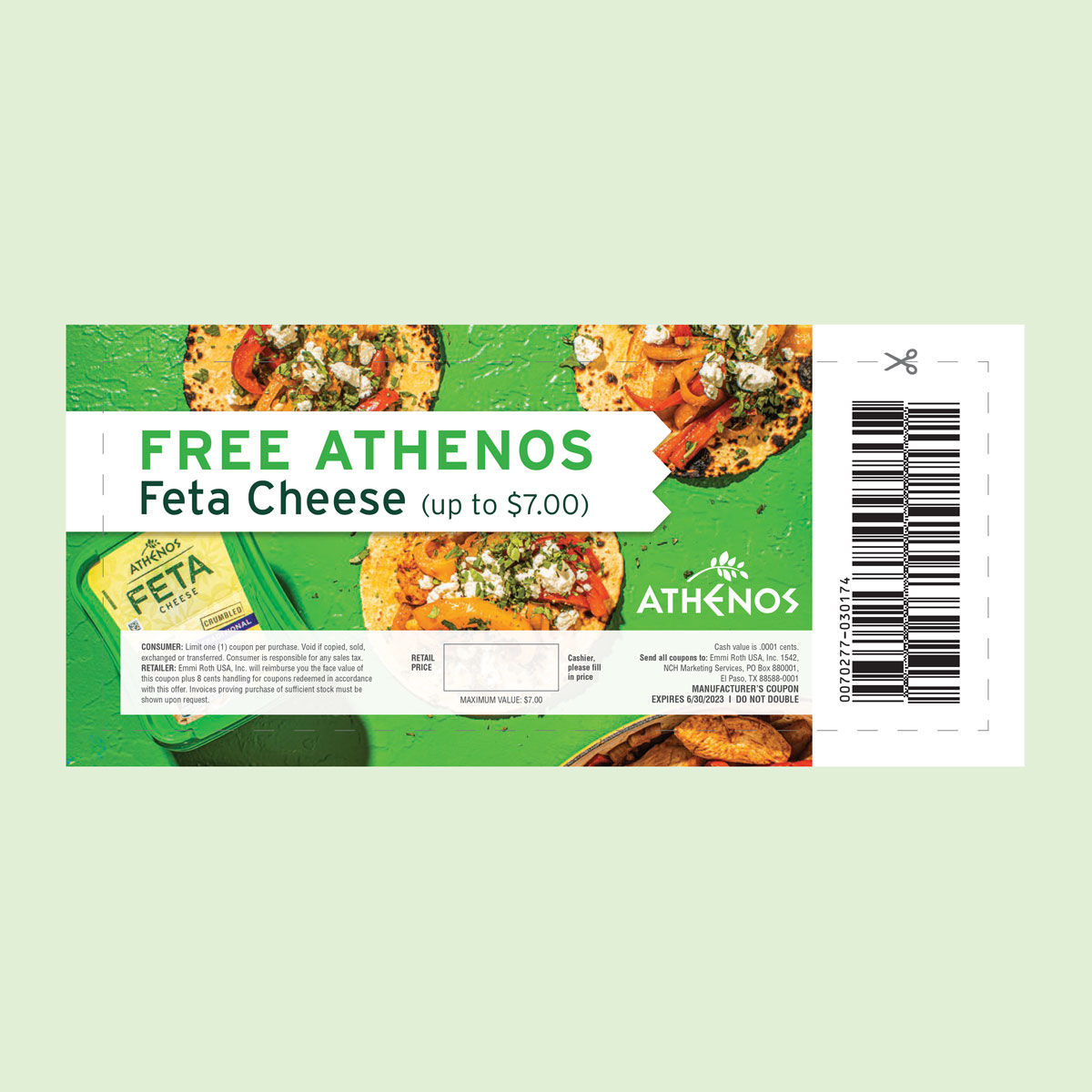 We want to make it right!
We are committed to ensuring you always enjoy our cheese, and we're sorry to hear you didn't.
Here's a replacement coupon for any Athenos Cheese just for you. Download the coupon below.
Where can you use this coupon? Use our Product Locator to find Athenos cheeses at a grocery store near you.